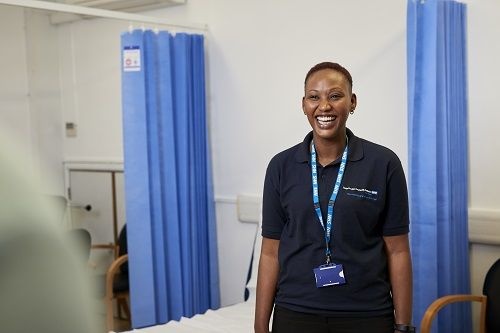 There are lots of opportunities for temporary work with us.
We have a staff bank for clinical and administrative roles. You don't need to have a permanent job with us; you can register with our bank and work the shifts that suit you.
We are currently particular keen to recruit:
Community nurses
Allied health professionals
Health visitors and nursery nurses
There is work available across all the boroughs and areas we work in, and we welcome applications from all skill sets and grades.
Benefits of working bank shifts
Flexible working arrangements to achieve a better work-life balance
Gradually return to work after a break
Work in an area where currently there are no permanent vacancies
Earn some extra money
Gain more skills and experience
Experience working for us here without committing to a permanent post
Relocating from another part of the country/world and wanting to see if this organisation is the right place for you.
As a member of our bank you will:
Be able to work full or part-time
Be treated as an internal applicant if you want to apply for permanent jobs with us
Have access to several discounts and benefits, including the NHS pensions scheme
Gain experience of working in the largest community trust in London
Bank worker pay
All bank work is paid on a weekly basis. Pay is made up of a number of elements including basic rate, extra allowance in your hourly rate to cover annual leave and additional pay for public holidays, etc.
You are paid on the third point of the NHS Agenda for Change Banding.
Find out more and apply
If you are interesting in joining us have a look at our current vacancies. Alternatively, if you cannot see any suitable bank vacancies at this time, or would like to discuss joining the bank you can contact our Temporary Staffing Team by email or calling 0330 024 0330 and select option 2.
Watch our film about working on the Bank