Volunteers
Make a huge difference to patients, your community and the NHS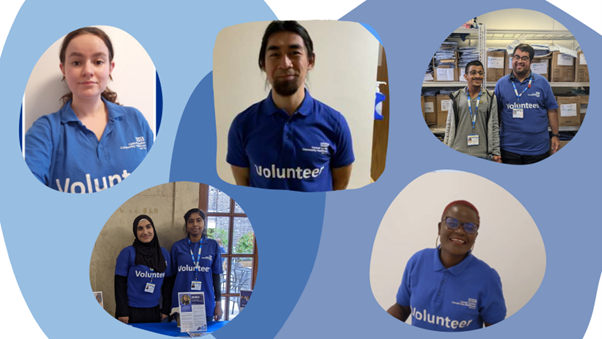 Our volunteers are amazing! Giving their time and their skills, they help us improve patient experience across 11 London boroughs and Hertfordshire. As a part of so many of our teams, volunteers make a huge difference to our patients and staff in a variety of roles.
Volunteering is a brilliant way to make a difference in your community, meet new people and gain great skills.
Click to see our latest volunteering opportunities at Central London Community Healthcare NHS Trust
We need people with talents, commitment and enthusiasm to join our team and help us deliver great patient experiences across a range of services throughout the Trust. You don't need to have volunteered before and we'll give you full training before you start.
We recognise, respect, and promote diversity in our volunteering programme and welcome applications from candidates with a range of experience, skills and availabilities. With a wide range of roles, we've got something for everyone.
How do I become a volunteer?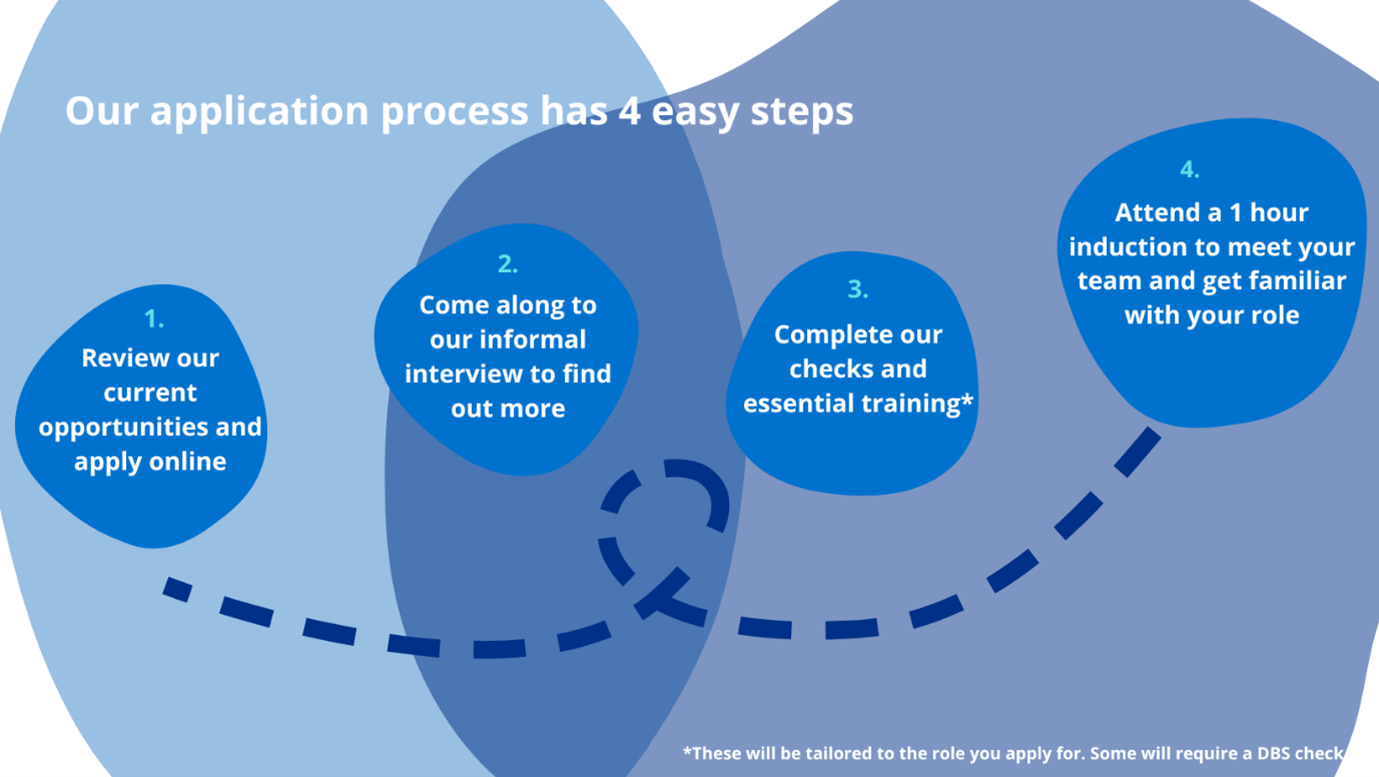 Click here to see our current opportunities and apply online!
What do volunteers do at CLCH?
Our volunteers do a range of roles to support teams across the Trust. You could be making someone's day at one of our inpatient wards, supporting a patient to share their experience and help us improve a service, driving our nurses to their appointments to help them reach more patients at home and everything in between! We have roles to suit all skills and interests.
You can read more about what our volunteers get up to and check out our latest roles before applying.
If you have any questions, or would like to know more, contact us via email.
FAQ's:
​​​​​
CLCH staff can volunteer! We'd just make sure you weren't volunteering in the same team as you do for your paid role.
Having a criminal record doesn't automatically mean you can't volunteer with us. We're committed to safeguarding those that use our service, so we carry out background checks on certain volunteer roles.
We actively promote equality of opportunity for all and welcome applications from a wide range of applicants. Each case is considered individually, on its merits and we do not discriminate unfairly against any applicant based on a conviction or criminal record information disclosed to us.
As we're a community healthcare organisation, volunteers must be based in the UK.
From submitting your application to your induction day, it can take about 8 weeks. This makes sure you have everything you need to get started and you have plenty of time to ask questions.
Volunteers can claim travel expenses and a contribution to lunch if you're volunteering for more than 4 hours at a time. This is all in line with our expenses policy.